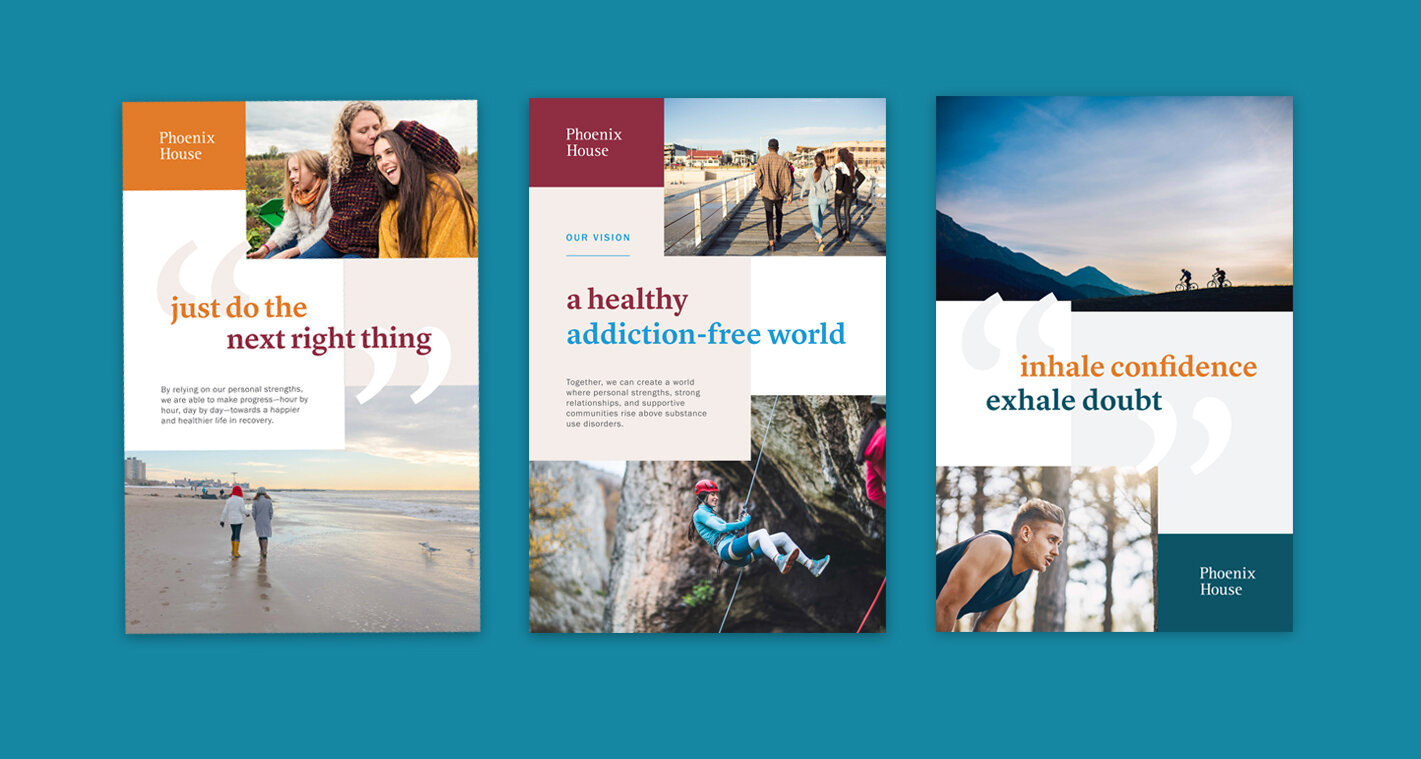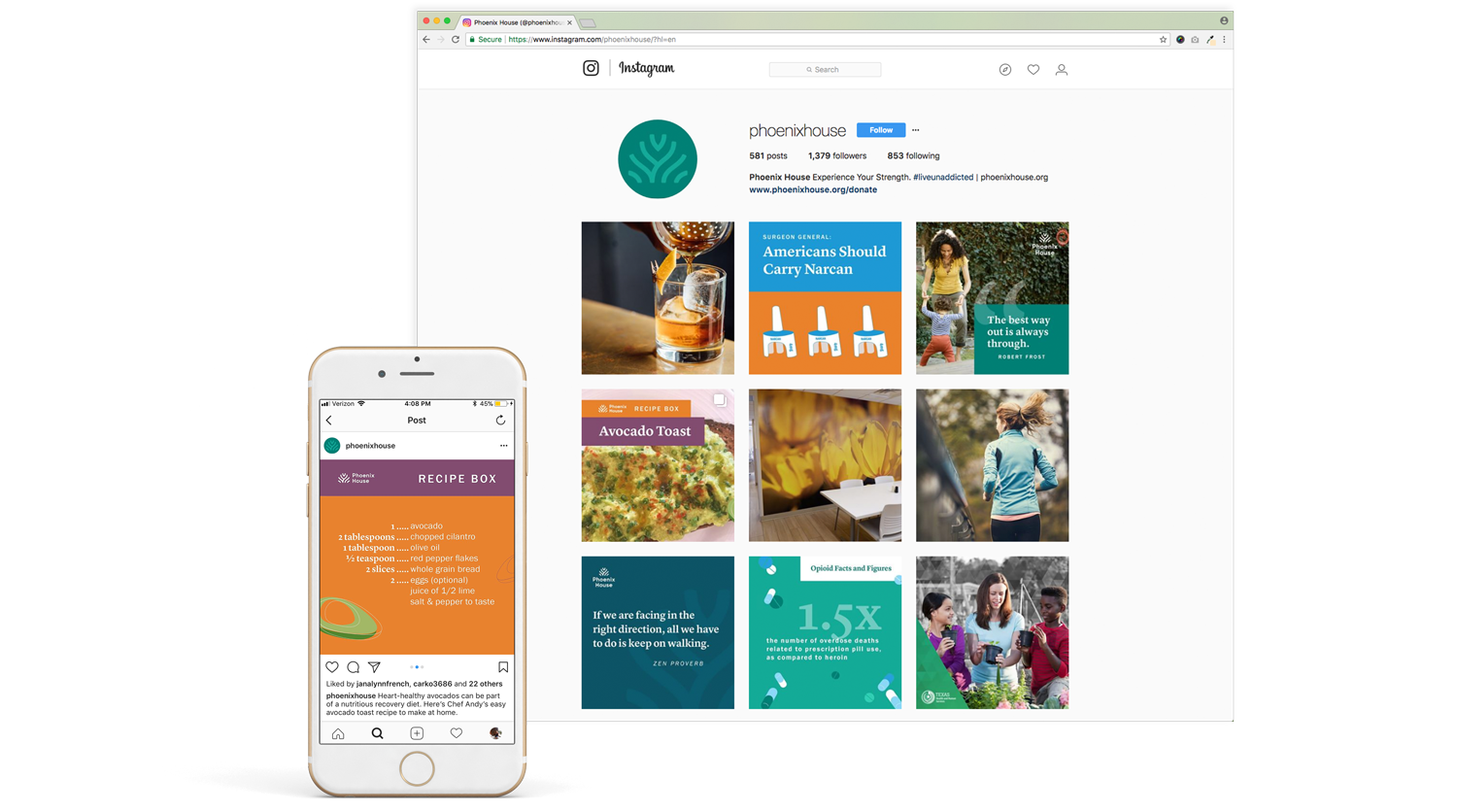 Our launch for Phoenix Life Centers began with a new microsite, focused on relaying sensitive information in a warm and modern way.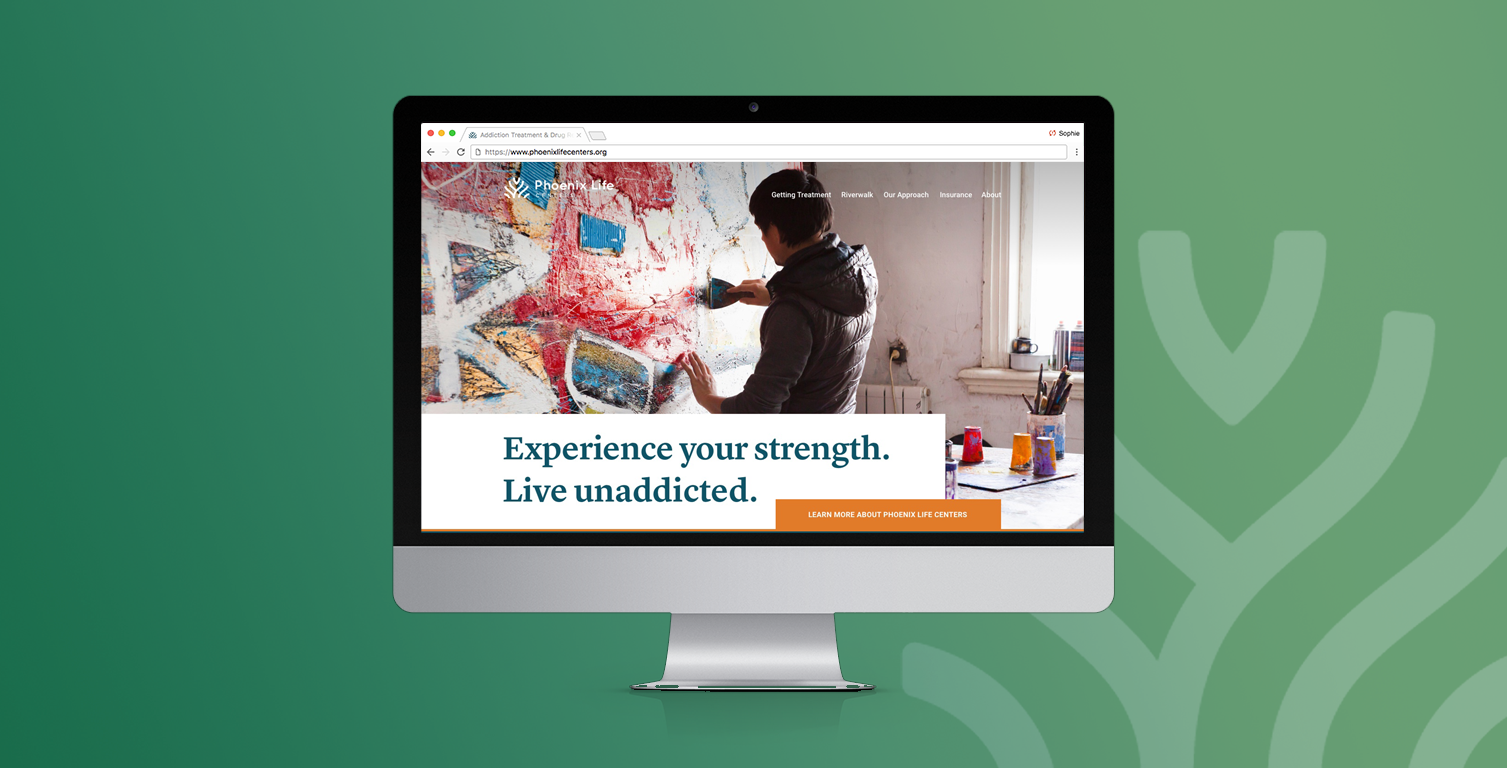 As lead designer for the new Phoenix Life Centers microsite, I employed a system of buildable color cards and offset photos to create a friendly but elegant website for the brand. Collaborative UX and UI strategies ensured that the new website would lead people in distress to the information they needed quickly and easily, while aesthetic choices mirrored print assets and further secured the brand's identity.
Print advertisements in local dailies proved to be very effective in driving treatment calls, as well as brand awareness. We balanced graphic, campaign-driven ads with informational pages. Above, a selection from The New York Daily News and AMNY.
Original icons help illustrate the mission of the organization in a clear and friendly way, utilized in materials from medical posters to in-home advertisements, below.
Business cards emphasized both professionalism and openness.