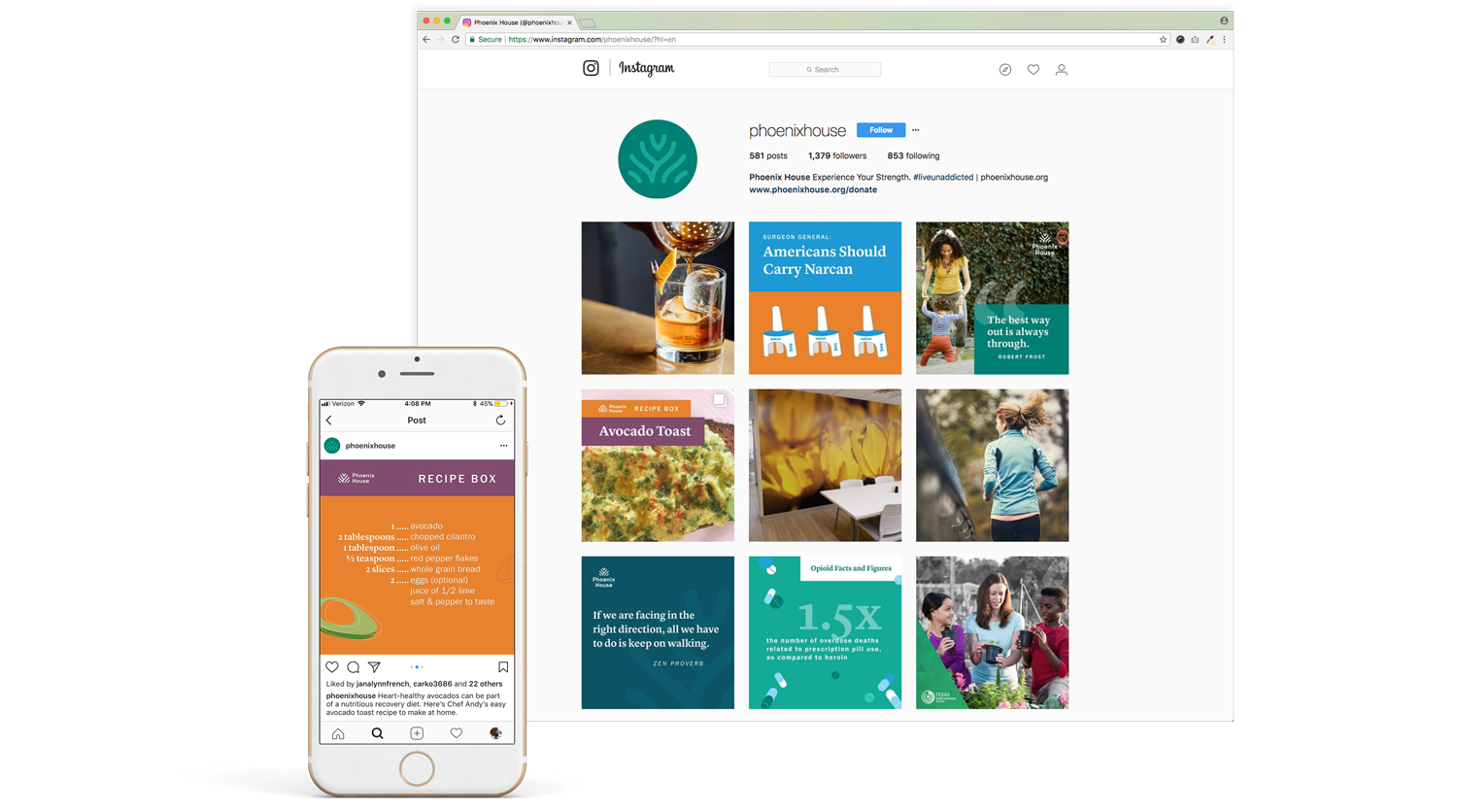 Social media profiles, marketing collateral, and operational flyers were designed to use flexible templates and represent a consistent brand identity. Social media posts include a mix of friendly graphics and fresh, inspirational photography.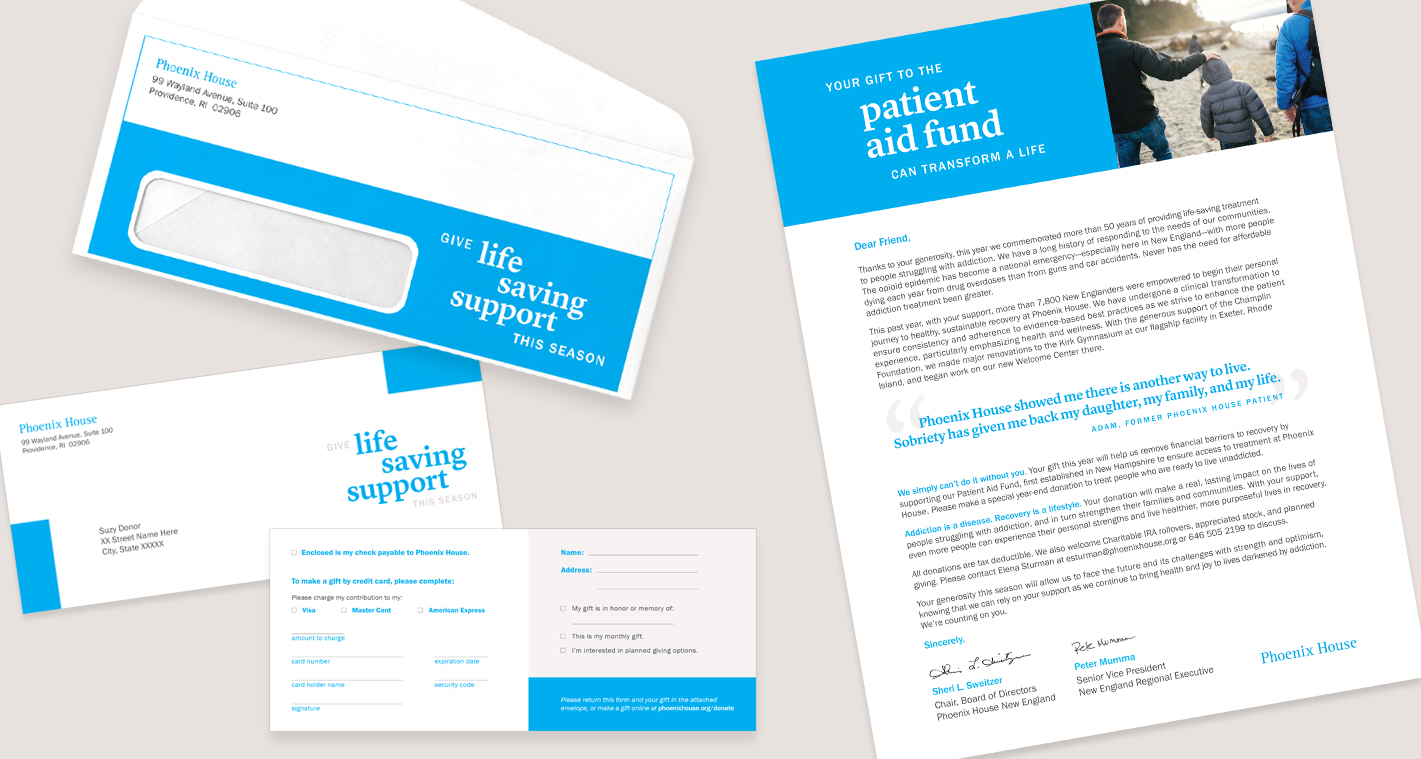 Print and digital components of the large-scale End of Year giving campaign. I went for a clean design with geometric, unexpected elements to appeal to potential donors of all ages.
The above mini-campaign was designed to create a less-threatening way to talk about the dangers of opioids.